Faculty

Brad Austin received his PhD in history from Ohio State University. He is currently the secondary education coordinator for the history department, where he also teaches a variety of US history, world history, and pedagogy classes. He published Democratic Sports: Men's and Women's College Sports During the Great Depression (University of Arkansas Press, 2015) and has co-edited Understanding and Teaching the Vietnam War(University of Wisconsin Press, 2013). He is a series editor for the University of Wisconsin Press's Harvey Goldberg Series for Understanding and Teaching History. In 2012, the Northeastern Council of Graduate Studies awarded Brad the Graduate Studies Teaching Award.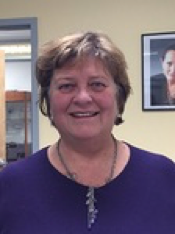 Mary DeChillo received her master's degree in social work from New York University. Prior to teaching at Salem State, Mary worked as a social worker in a variety of public and non-profit social work settings in five different states.  She specializes in the theory and practice of group work.  In over two decades of teaching, Mary has taught a wide range of theory and practices courses in each department. She has extensive experience using the "Train the Trainer" model in providing professional development for the Massachusetts Department of Children and Families and other community agencies. 
Mary has focused her work on the transition of Veterans to Higher Education. Since 2013 she has received 3 grants from the University (a Faculty Learning Community grant and 2 Strategic Planning grants) to support her work with veterans.   She has developed new curricula on 1) Military Cultural Competence (for the university and the community); 2) a writing seminar on "Trauma and Resilience"; 3) a combined graduate and undergraduate course (with both civilian and veteran students) called "Working with the Military and their Families"; 4) a peer mentoring course for veterans –"Mentoring and the Mentoring Relationship." With Student Veterans as collaborators and co-presenters, Mary has presented at both university conferences and an international group work conference.  Student Veterans are regular guest presenters in the courses she teaches. She has actively networked with the veteran community outside of the university, as well as veterans organizations in the metropolitan area. Mary is interested in both the short-term and long-term post-war reintegration phase of the deployment cycle and the historic legacy presented by the visible and invisible wounds of war on veterans and their families across the life cycle.  She is exploring the relationship between Trauma, Moral Injury, and Post Traumatic Growth.
Born in Varna, Bulgaria and educated at the local French Gymnasium "Frédéric Joliot-Curie," Dr. Kitanov moved to Finland, where he received his MA and doctorate of theology from the University of Helsinki. In addition to serving as full-time philosophy department faculty at Salem State University, he has also taught philosophy classes at Boston College, Chestnut Hill, MA, and Gordon College, Wenham, MA. His specialty is philosophy of religion and theological ethics with a particular focus on medieval scholastic theology and philosophy. He is also passionate about paleography (the study of ancient and medieval handwriting), and the critical editing of Medieval Latin theological and philosophical texts. He has published on ethics in international and national journals and presented at numerous conferences.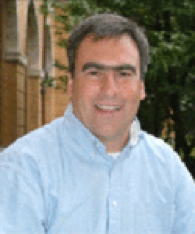 Christopher Mauriello received a PhD in history from Brown University. He is currently director of the Center for Holocaust and Genocide Studies and a professor in the history department at Salem State University. He served as department chair of history from 2008-2013. He specializes in modern European history and teaches undergraduate and graduate courses in contemporary European history, German History, Nazism, WWI and WII and the Holocaust. He is author of the recently published Forced Confrontation: The Politics of Dead Bodies in Germany at the End of World War II (Lexington Books, 2017) and is co-author of From Boston to Berlin: A Journey Through WWII in Images and Words (Purdue, 2001). He has also authored numerous articles and presented papers at national and international conferences.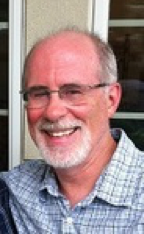 Professor McAndrews received his Ph.D. in social science from Syracuse University and a J.D. from New England Law|Boston with a concentration in international law. He is a founding member of the CHGS and serves on the Executive Board. Dr. McAndrews is a professor of social work and teaches graduate courses on human rights, refugee/asylum law, comparative genocides, social policy, human diversity and community practice. He is an attorney with a specialization in immigration and asylum law, representing refugees from war-torn countries around the world. Dr. McAndrews is a liaison in the U.S. for the El Salvadoran based human rights organization, the ProBusqueda Association, whose mission is to investigate the abductions of children during the civil war in order to assist in their reunification with their families and to work to bring perpetrators to trial. Dr. McAndrews has been the lead faculty member for student trips to El Salvador, and he has been instrumental in developing the Center's student trips to Rwanda. Dr. McAndrews plays an active role with numerous legal and community organizations for the purpose of advocating for the rights of immigrants and refugees. His research interests are in the areas of post-war transitional justice processes and human rights advocacy.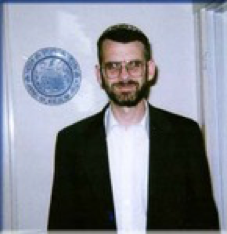 Eric Metchik received his PhD in psychology from Yale University. He is a professor of criminal justice and former department chair at Salem State University. His main areas of interest are community corrections, technology and the criminal justice system and the motivations and mentality of Holocaust perpetrators. He has been awarded fellowships from the Foundation for the Defense of Democracy and the Whiting Foundation for travel to Israel to study anti-terrorism techniques and Poland for Holocaust-related research. Current research interests also include the design of mentoring programs for at-risk youth and the relationship between college students' service-learning and academic retention and success, supported by a Vision Grant from the Boston Foundation.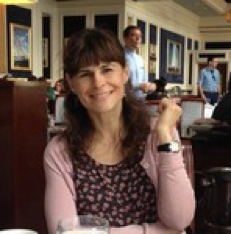 Lisa Naomi Mulman received her PhD. in English from Duke University and her B.A. from Harvard University.  She is currently an Associate Professor of English Literature in the English Department at Salem State University as well as Faculty Fellow for the Salem State University Center for Holocaust and Genocide Studies. She served as Coordinator of the Masters Program in English from 2005-2012. Her teaching specializations include Nineteenth Century British Literature, Twentieth Century European Literature, Contemporary Experimental Literature, and Jewish Literature and Culture. She is the author of Modern Orthodoxies:  Judaic Imaginative Journeys of the Twentieth Century (Routledge 2012). She has also authored numerous articles and presented papers at national and international conferences.  Her current research interests include the relationship of Walter Benjamin's Arcades Project to French intellectual culture during WWII, contemporary Jewish representations of the Holocaust, and she is currently working on a book project on interdisciplinary narratives constructed around sites of trauma.  She is a member of the Advisory Board of the Center for Holocaust and Genocide Studies at Salem State University.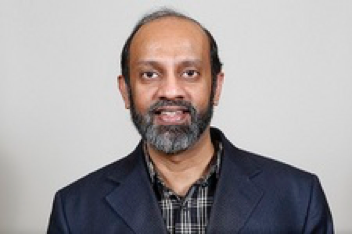 Professor Sathasivam has served as chairperson of the Department of Political Science since 2008. He has published two single-author books, Uneasy Neighbors: India, Pakistan and US Foreign Policy and Keeping Up with the Joneses: Modeling Arms Races as Multi-State System Processes, and has also contributed chapters to several edited volumes. He has presented research papers and also often served as panel chair and/or discussant at various academic conferences. He has reviewed articles and book manuscripts for several academic journals and publishers, serves on the academic advisory boards for several McGraw-Hill Contemporary Learning Series volumes, and is associated with several international relations professional associations and research institutions. He has contributed professional consultant services to National Security Innovations, Inc. (NSI) for its development of an integrated system for the US Department of Defense for 'Rapid Rich Contextual Understanding' of stability in Pakistan to counter violent extremist organizations in that country, and to Science Applications International Corporation (SAIC) for its development of an information-technology tool for the US Department of Defense for tracking the high-level direct and indirect impacts of US international actions on the interests of other states and nonstate actors."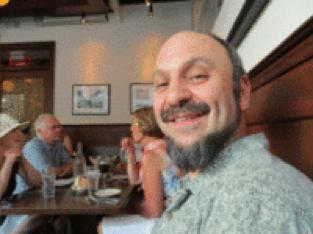 Steven Silvern is a cultural/political geographer whose research has focused on the spatial and cultural politics of Native Americans. He has written extensively on Native treaty rights and explored the spatial and racist ideologies of the anti-Indian sovereignty movement. He is also interested in place and memory as it relates to genocide and the Shoah.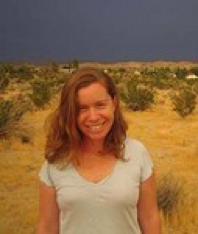 Stephenie Young received her M.A. and Ph.D. in comparative literature from Binghamton University (SUNY) and is an associate professor in the English department. Her research interests include comparative twentieth century literatures, problems of memory, experimental testimony, women's writing, and the examination of the intersection of aesthetics, forensics and violence in contemporary photography and narrative in post-conflict societies. She has lectured, presented her work and taught internationally including at the Universitat Autònoma de Barcelona, the United States Holocaust Memorial Museum in Washington D.C., and the Simon Wiesenthal Center in Vienna, Austria. Her current book project focuses on how visual representations of forensic materials (objects and bodies) of the dead from mass graves from 20th century conflicts, such as in Bosnia, shape narratives of memorialization and truth in certain post-conflict regions. She is also co-editing a book on women's contemporary conflict narratives entitled Trafficking Memory: Women, Catastrophe and the Limits of the Transnational. Forthcoming are several essays including, "Performative Memory-Making and the Future of the Kestenberg Archive" in Understanding the Judith Kestenberg Child Survivor Testimony Collection (Berghahn Press). Her co-edited collection, Transnationalism and Resistance: Experience and Experiment in Contemporary Women's Writing, was published in 2013. 
Staff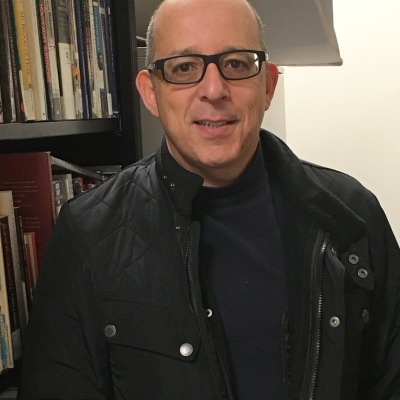 Dan Eshet was born and raised in Israel. After completing his bachelor's and masters' degree at Tel Aviv Univeristy, Dan entered a doctoral program at UCLA, where he studied European history and the history of science. While completing his thesis, Dan taught at several universities in the Boston area, including Harvard and Boston College. In 2005 he left academia and joined Facing History and Ourselves, an organization providing professional development on the Holocaust, genocide, and related issues. Dan authored several educational books and digital products on topics ranging from the Holocaust and genocide to international law, human rights, religious freedoms, and colonialism. Dan has extensive knowledge of the nonprofit world and Holocaust education. 
Danielle Luman, Graduate Assistant
Faculty Research Fellows
Lisa Mulman, 2014-16
Stephenie Young, 2015-17
Kevin Borgeson, 2018-2020