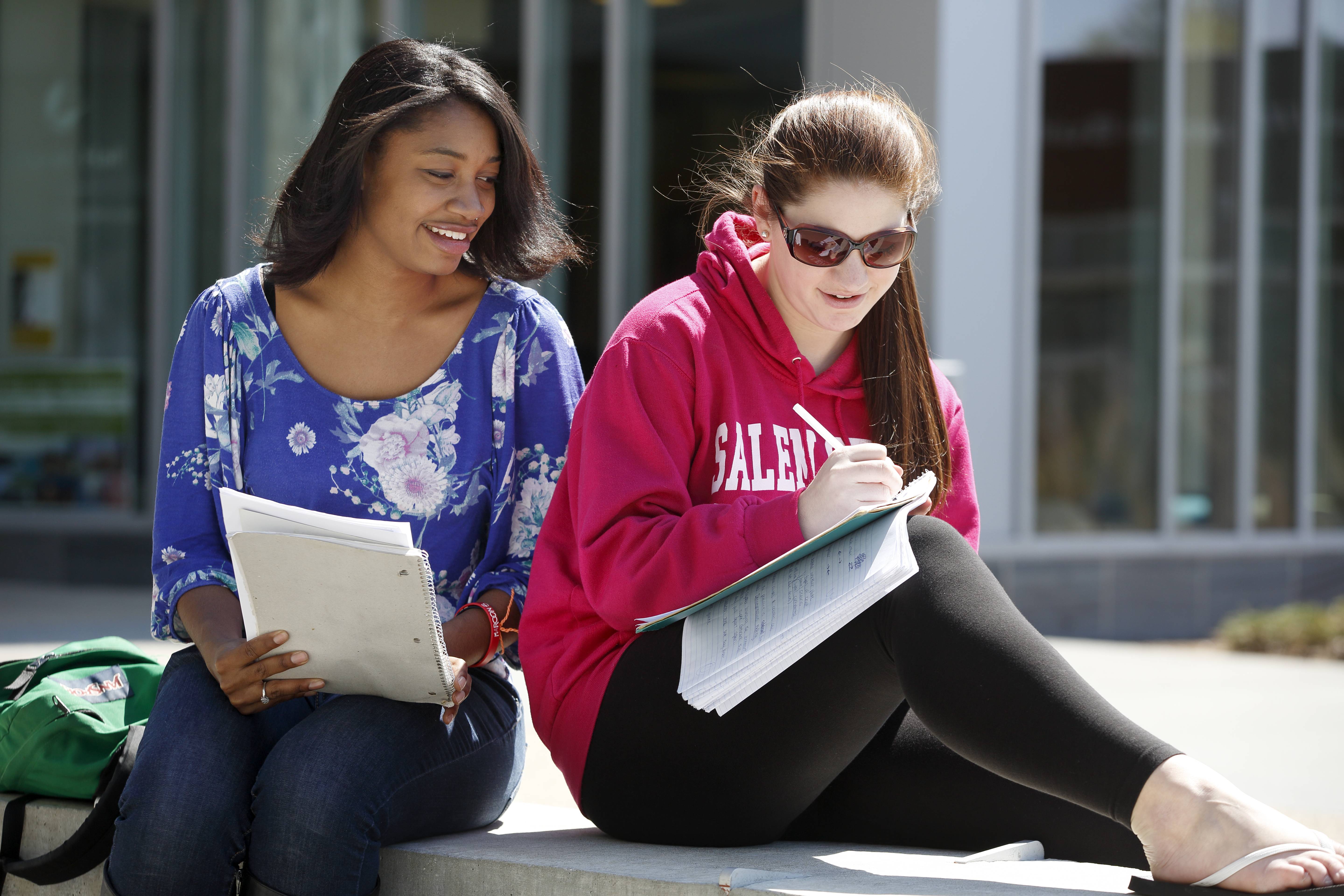 Get Help From Students Just Like You
Title
Need Some Help in a Class?
Studies show that one of the most effective ways that students learn is from their peers. With that in mind, the Center for Academic Excellence (CAE) offers a free peer tutoring program for all enrolled undergraduate students. CAE offers tutoring in many courses offered at Salem State University.
Please note, however, that if you are looking for a tutor in accounting (ACC), finance (FIN), or operations and decision sciences (ODS) please visit the Accounting Lab in CC 115.
How to schedule a tutoring session and what to expect
Who Are the Tutors?
Peer tutors are undergraduates who have taken and done well in the course for which they tutor and come highly recommended by faculty. More than just strong students, peer tutors are hired because they are able to break down challenging material into smaller parts, provide study tips, and are eager to help others. The peer tutor training program offered by the Center for Academic Excellence is certified through the College Reading and Learning Association (CRLA), which is a nationally accredited program that requires the highest standards of training and program assessment of the institutions it certifies. The peer tutoring program at Salem State University strives to provide a professional experience for our peer tutors, which, in turn, provides a high-quality experience for our undergraduates who use peer tutoring. 
How Does Tutoring Work
Please be aware that tutoring begins each semester after the add/drop period.
Tutors are available for pre-scheduled sessions during the fall and spring semester (limited tutoring is available in the summer). Sessions are generally scheduled in one-hour blocks but may last up to a maximum of two hours per session. Students who participate in tutoring are encouraged to see a tutor on a weekly or regular basis. Students are allowed up to four hours of tutoring per week for the same subject. If you find that you need beyond four hours of tutoring in the same subject, please contact Megan Penyack, the coordinator academic services.
In addition to tutoring sessions, our Science Tutoring Center (located in the Berry Library and Learning Commons, Level 0) also has walk-in hours available for natural science courses.
Scheduling Your Session
Matriculated undergraduate students may visit TutorTrac to request a tutor. Need help? Contact us. 
We make every effort to hire peer tutors for courses that students traditionally request tutoring in but it is not possible to have a tutor for every course. If your search for a tutor in TutorTrac is not successful, please contact us.
Be clear on the day, time and location of your session.
Come prepared. Bring your textbook, class notes, handouts, etc.
Be clear with your tutor about what you would like to accomplish in that particular session. 
If something is not working for you during a session, ask your tutor if they can explain it in a different way. Ask clarification questions throughout the session.
Make plans for additional appointments if you would like to do so.
Submit your feedback. 
Title
What to do after you meet with your tutor
After your session, complete a brief survey after each of your tutoring sessions. If you feel that your session was helpful, feel free to make your next session.