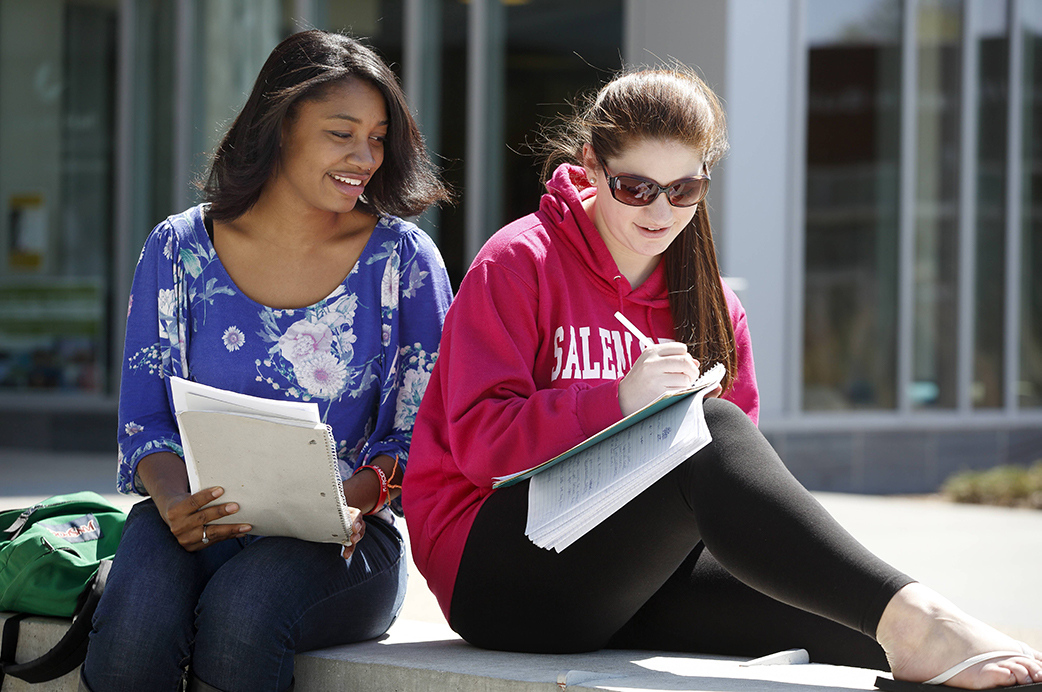 Get Help From Students Just Like You
Title
Need Some Help in a Class?
Fall 2020 Peer Tutoring: Learn how to make a virtual peer tutoring appointment and use our online tutoring software, GoBoard. 
Thank you for your interest in peer tutoring. Currently, all peer tutoring through the Center for Academic Excellence will take place online through the platform GoBoard.
Please read below for instructions on signing up for a peer tutoring appointment (through TutorTrac) and additional information on how online tutoring works. One important component of GoBoard is that tutoring sessions are recorded. These recordings are accessible to the tutoring program coordinator, Megan Penyack, and will not be shared. Please see the video and information below and contact us if you have any additional questions.
Who are the tutors?
Peer tutors are undergraduate students who have taken, and done well in, the course for which they tutor and come highly recommended by faculty. More than just strong students, peer tutors are hired because they are able to break down challenging material into smaller parts, provide study tips, and are eager to help others.
Get Started with Peer Tutoring