Title
Complete Online or On Campus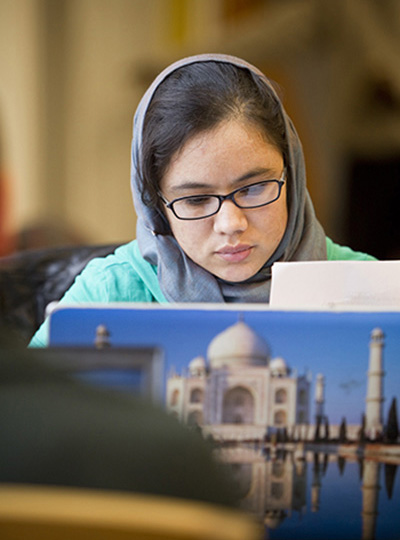 The graduate certificate in business is an excellent introduction to the business world for professionals that want to advance their career while earning academic credit or are considering earning a full MBA at Salem State. The program is perfect for non-business undergraduate majors or those individuals that hold a bachelor's degree in that field and want to advance their knowledge. With six required courses, you'll earn 18 credits and learn about important business topics such as financial accounting, economics, foundations of finance, management theory, marketing, and quantitative analysis.
What sets the Bertolon graduate business online or in-class certificate apart?
You can choose to earn your certificate quickly—all six required courses are offered in two semesters
There are both full- and part-time options
Small class sizes with high faculty/student interaction
Rolling admissions—we accept students to this program throughout the year
This certificate can be a gateway to earning a Bertolon MBA. Qualified students may be able to apply certificate courses towards their MBA and waive the GMAT/GRE exam requirement.
After successfully completing this graduate certificate, if the student decides to pursue Salem State's Bertolon MBA (in-class option only), these credits may be applied towards that program, if all other conditions are fulfilled.
A student who has successfully completed at least five of the foundation courses as part of the BSB Graduate Certificate in Business and has a graduate GPA at or above 3.5, with no less than a 3.0 in all courses, is not required to submit official GMAT/GRE scores and may be admitted to the MBA program.
The graduate certificate program in business is a great way to begin your journey to earning a full MBA degree. Salem State's program will help you advance your career and become a leader in your profession and community. Your graduate experience and the degree you earn will help you reach your goals.